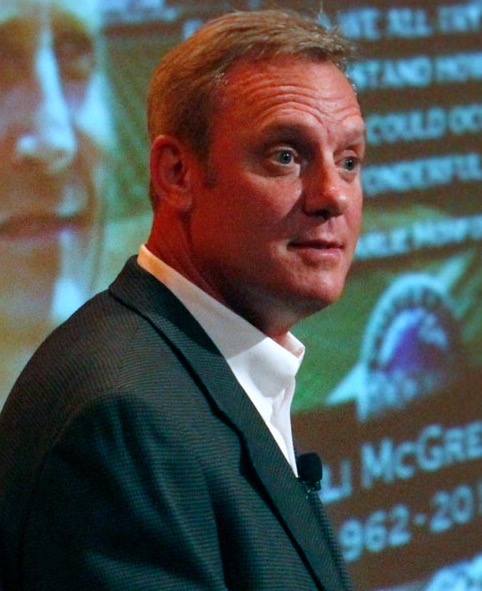 Rod Olson - Founder & Chief Catalyst
Innovative, Insightful, High Energy Storyteller
Rod is characterized by friends, colleagues, and clients as an insightful, dynamic teacher, and a compelling speaker. Rod, or "Coach O" as he is usually called, engages, equips and empowers leaders and groups by giving them powerful coaching tools to lead and maximize performance in the 21st century. He is married and the father of three children ages 21, 18, 15, and resides in Colorado. Rod is a national speaker, author, and advisor on 21st-century coaching, leadership, and parenting. He is also the author of "The Legacy Builder" at bookstores everywhere and online at www.LegacyBuilderBook.com or visit www.RodOlson.org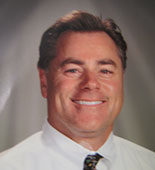 Dan Taylor - Leadership Champion
Dan draws on his experiences as an elementary teacher, player and a coach to relate and appreciate the role of coaches and their unique position to lead others in special ways.
Dan played an integral role as the Director of Sales and Operations as well as a Clinic Director for the Glazier Football Clinics for many years, helping to educate over 200,000 coaches nationally. With his help these clinics have grown into the nation's largest educational platform for coaches. Dan has also helped organize clinics for basketball, volleyball, baseball and softball, as well as youth camps for multiple sports. Through this experience he was able to build an extensive network of relationships with numerous organizations, coaches and administrators at all levels across the country. His background includes management, business development, regional operations, sponsorship initiatives, business start ups, and consulting and training for a number of organizations ranging from Fortune 500 Companies to smaller privately held companies.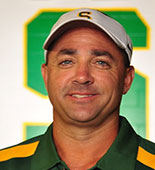 Paul Ressa - Southwest Regional Connector
Encourager, Difference Maker, Leader
Coach Paul Ressa is in his 9th year as the head football coach and Athletic Coordinator (Director) at Newman Smith High School in Texas and he exemplifies what a Coach of Excellence is both at work and at home. Having been born in New Jersey then moving to Texas in elementary school, COE is thankful to have such a quality leader as our Southwest Regional Connector. Paul has been a guest speaker at numerous coaching clinics, recruiting seminars and college campuses over the last two decades. He was instrumental in installing and implementing COE into his entire school district (11 schools with hundreds of coaches) and is eager to help other schools and school districts glean the positive impact of Coaches of Excellence. Paul looks forward to training others to become a Coach of Excellence. Paul and his wife, Marie have two children, Ashton and Ayden, and a family dog.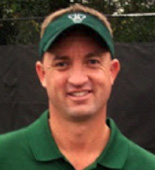 Jason Golden - SE Regional Catalyst & Connector
Talented, Driven, Global Influencer
Jason Golden is truly a man of many countries and talents. Currently, Jason is a high school football coach and tennis coach in addition to his COE duties. Jason has been a tennis coach since 1994 and has coached in 10 different countries! Coach Golden likes to share his real life experiences with other coaches to help them develop into Coaches of Excellence and Legacy Builders for their families and athletes. Known as an excellent teacher, speaker and small group facilitator, Jason is the COE connector for the SE region of the United States and all countries on the pacific rim. Coach Jason resides in Florida with his wonderful wife Wendi and their two daughters, Jordan and Taylor.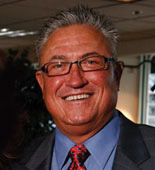 Clint Hurdle - COE Advocate
With over two decades of professional coaching experience and spending seven years as the Manager of Colorado Rockies and guiding the club to the 2007 World Series, Clint was formerly the manager for the Pittsburgh Pirates MLB. As a former major league player, lifelong coach and parent, Clint understands and lives out the Coaches of Excellence mission. His hands on experience and knowledge offer superior insight to today's coaching at the higher levels and is invaluable as the spokesman for COE. Clint is married to his lovely wife, Karla, and has three beautiful children.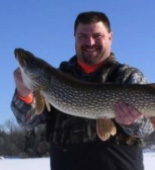 Mike Breyen - Midwest Regional Connector
Renaissance Man, Heart Capturer of Kids, Mentor
Mike Breyen resides in beautiful Minnesota and has been a high school coach and teacher for nearly 20 years. As you can see Mike likes to take full advantage of the outdoors and has been instrumental in helping COE benefit so many coaches in the Midwest region of the United States. Aside from being a full time teacher and coach at Elk River High School, Coach Breyen currently runs the coaches development for his young daughter's fastpitch softball club. Mike also has a passion to help kids without a father as he himself, lost his father as a very young child. Mike is the Midwest connector for COE and and excellent guide should you ever need one! Mike and his wife Julie have two daughters and as a beautiful chocolate lab.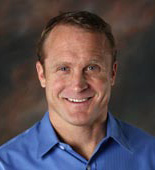 Jeff Thomason - COE Motivational Minute Host
Humble & Talented Conversationalist
A sought after business developer and is currently the host of The COE Motivational Minute Podcasts on COE TV. After a successful 10 year career in the National Football League and playing in 3 Super Bowls for legendary coaches like, Andy Reid of the Philadelphia Eagles, Brad Childress of the Minnesota Vikings and also current President of the Cleveland Browns, Mike Holmgren, Jeff has spent the last few years as a project manager for a fortune 500 company and was also the chief architect in the building and developing of two separate successful companies.
Jeff is a graduate of the University of Oregon and received his MBA from the University of Denver and now spends the majority of his time coaching his own children in youth sports while being married to his wonderful wife, Blake.
Randy Chambers - Southwest Regional Director
Colton Olson - Mental Peak Performance Director